Leading the Way in Damage Restoration and Construction
Frisco and Dallas, TX Water Damage Restoration Experts
Locally owned and operated, D&W Restoration LLC has built a team of expert technicians with years of experience in the restoration industry. With certifications in all aspects of water damage restoration, fire/smoke damage cleanup, mold remediation and abatement, as well as contents packout and cleaning, D&W is your only call if you want the best team working for you to return your property back to pre-loss conditions ASAP.
Available 24/7 Day or Night
Insurance Accepted/Claims Assistance
Turn Key Restoration/Rebuild
Private Pay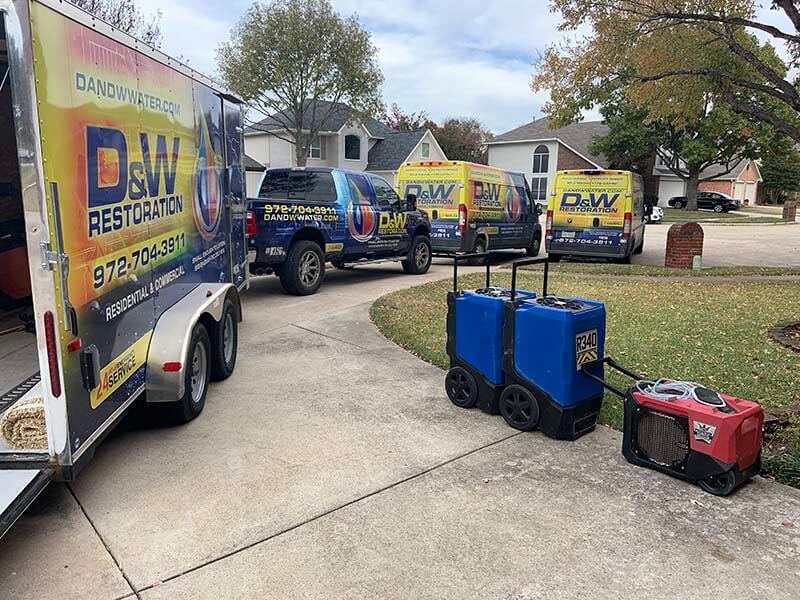 Who We Are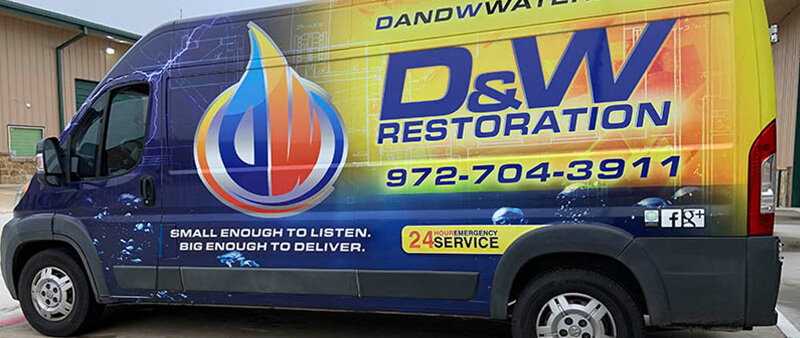 D&W Restoration is a locally-owned and operated restoration company serving homeowners and commercial property owners faced with water damage, fire damage, mold growth, and other types of property damage. Located in Frisco, TX, we are able to provide fast, reliable service throughout the DFW Metroplex.
Our Promise
We believe in treating our customers right, and our entire company is committed to helping you through the cleanup and restoration process from start to finish. We understand that you have a lot to deal with, and when you call D&W Restoration, you can trust that your property is in good hands.
Why Choose Us?
Certified & Experienced
All of our technicians have the certifications and experience required to ensure professional, thorough restoration of your home or business after a flood, fire, or storm.
Locally Owned & Operated
We've lived in Texas all our lives, and we're proud to serve our community in this capacity. D&W is your neighbor, and we're dedicated to getting you through a crisis at your property. It's not just "good customer service." It's a promise to stand by your side and guide you through the restoration process from start to finish.
Compassionate, Supportive Team
From the first call, our entire D&W team is working for you. Everybody will be available to you to make the restoration process hassle-free. You'll know that you have a group of individuals who are working together to get your life and your property back to normal.
Fair & Honest Service
We don't have to answer to a big, faceless corporate franchise. We answer only to you, our client. We promise to treat you fairly, keep you "in the loop" in regards to every step of the project, and listen to your concerns.
Proudly Serving the North Texas Area
Servicing Parker, Wise, Johnson, Tarrant, Denton, Cooke, Grayson, Collin, Dallas, Ellis, Kaufman, Rockwall, Hunt, and Fannin Counties
Fort Worth
Dallas
Arlington
Plano
Irving
Garland
Grand Prairie
McKinney
Frisco
Mesquite
Carrollton
Denton
Richardson
Lewisville
Celina
Josephine
Prosper
Royse City
Sachse
Van Alstyne
Wylie
Coppell
Grapevine
Haslet
Southlake
Sherman
Greenville
Callisburg
Gainesville
Rockwall
Rowlet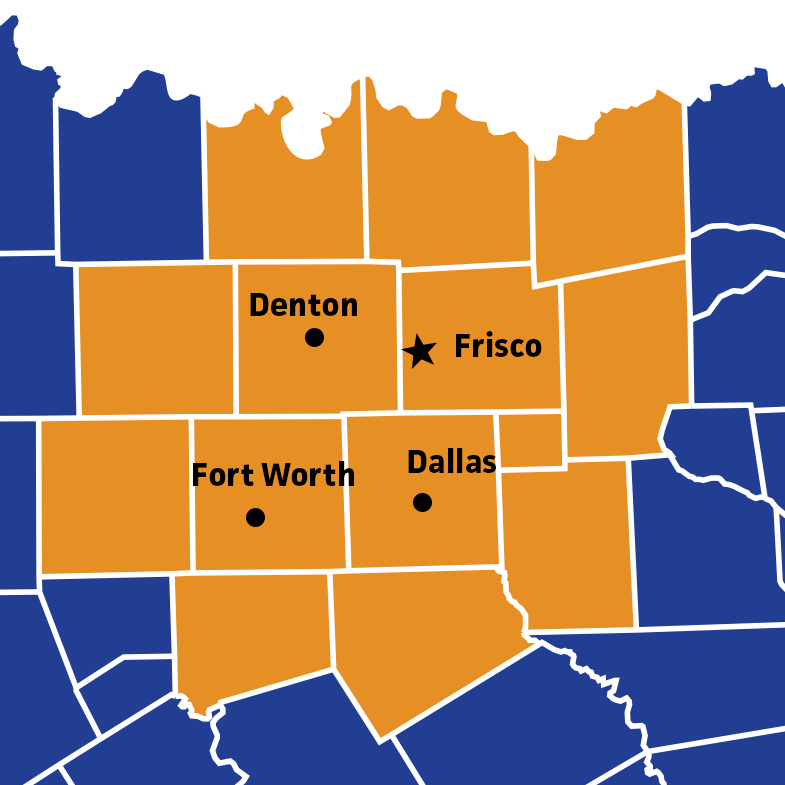 We're proud to provide damage restoration services to Parker, Wise, Johnson, Tarrant, Denton, Cooke, Grayson, Collin, Dallas, Ellis, Kaufman, Rockwall, Hunt, and Fannin Counties.
Testimonials
"Awesome customer service. Excellent quality of work. If you are in need of any type of home repair, do not hesitate to give D&W Restoration a call. Sincerely a pleasure to deal with and I will call again!"
Geoff Witt
"Super impressed with them so far. They were quick to respond initially and have been checking on things every day. I found out today as they were packing up the drying equipment that they can also do the repairs. Even better news!!"
Marcella Barden
"D & W Restoration gets a 5-star rating! I was referred by my plumber and Doug called me an hour later to make an appointment the next day.
Taylor Turman offered outstanding work and outstanding customer service, he was prompt, attentive, patient with all my questions and concerns. I will be referring this company.
Thank you for your business!"
Sherry Hopwood
Then Harvey hit. Oh dear lord!!! My life was in a complete shambles. I was scared to death. You and your guys came in and did something for me that I will never forget. That simple act of kindness will never ever ever ever be forgotten, Doug. It was pure kindness and you will never know the knot that left my stomach when I knew y'all were headed our way. I'm forever blessed by the kindness of you and your guys.
Dawn Watkins Mcafee
If this is an emergency, please call D&W Restoration for immediate service anytime, day or night.
Request a Quote
To schedule an in-home consultation or inquire about our non-emergency services, please fill out this form. We promise to respond within 24 hours of your request.
Careers at D&W
D&W Restoration is a forward-thinking company that prides itself in providing training and growth opportunities. We're a family-oriented company, and we seek individuals to join our team who will whole-heartedly embrace our company values of hard work, fair dealing and community pride. If you feel D&W might be the company where you can grow and flourish as an individual, please submit your resume. We look forward to meeting you!